Sustainable study unique to the satoyama, surrounded by nature and culture.
An open field turned creative campus
We collaborate with domestic and international educational institutions and enterprises to design projects that open a path to the future for local business people, education institutes and local governments. We cultivate young people who can pursue a deeper understanding of the issues affecting an area and engage with the community to produce creative solutions.
We design and implement a tailor-made program where students experience nature and culture in the satoyama, as well as learn about design and communication. Students learn the process of discovering and understanding the regional components: the people, the things and the ideas (as well as the region's history, culture, environment, adminis- tration) and students can grasp the 'true nature' of the region and from there design new services or businesses that can lead to real regional development.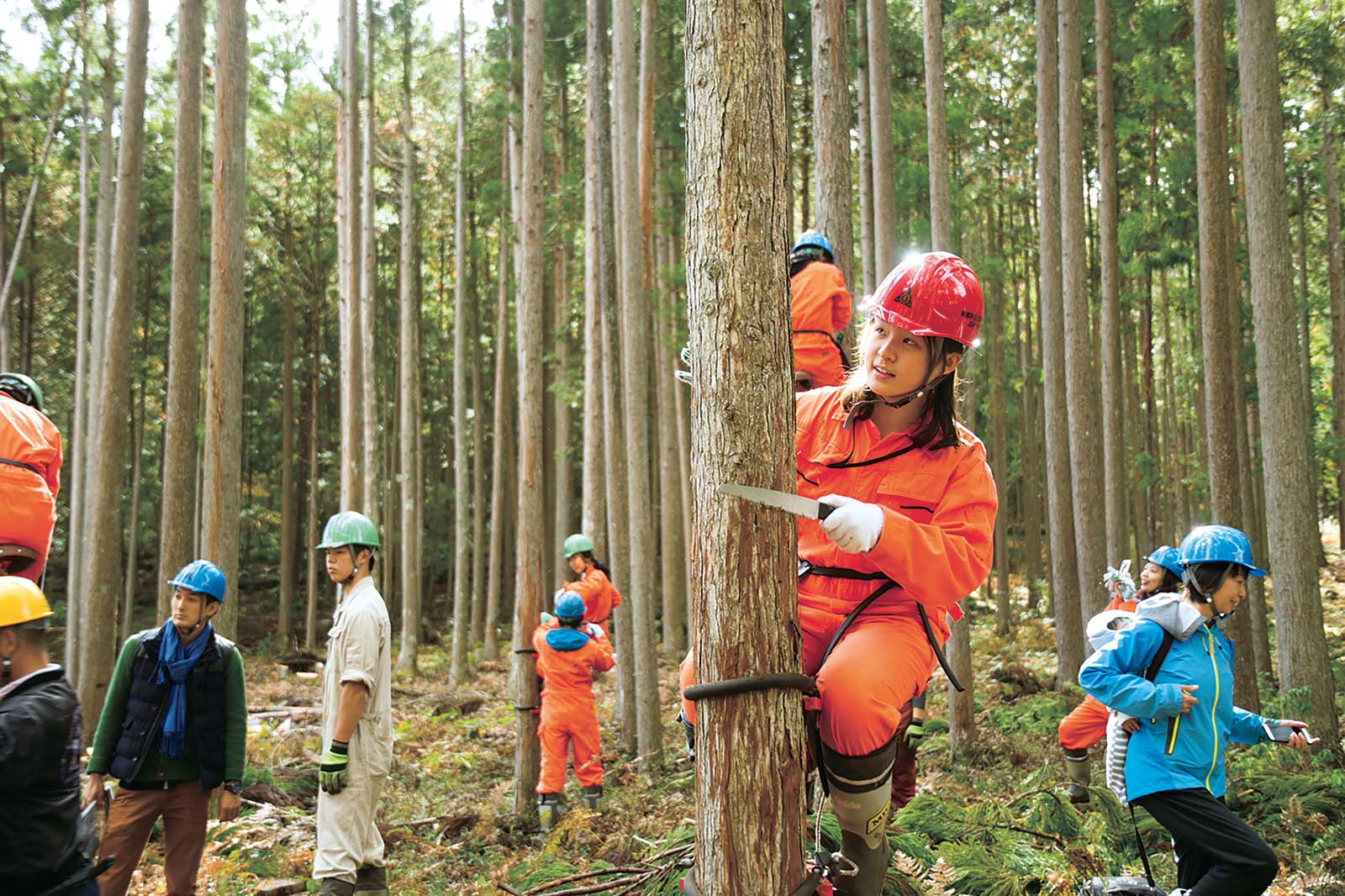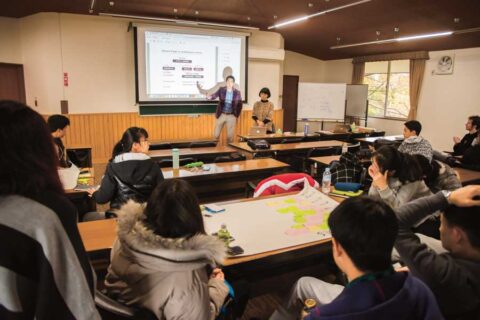 Satoyama Lecture
Students are introduced to the region, they learn about the charac- teristics, the local environment, forestry, agriculture as well as the any social issues they might have.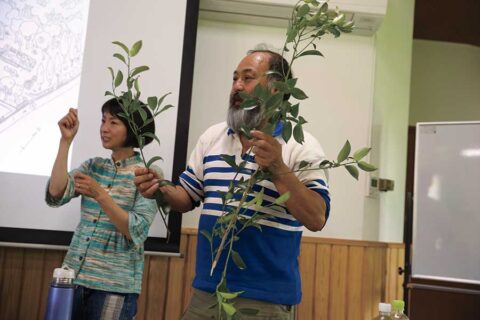 Local Wisdom Meister
Students gain knowledge and skills from our local wisdom meisters – the foresters, the craftspeople, the farmers and so on.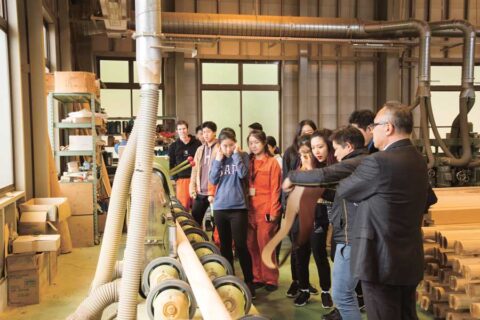 Field Work
We visit the businesses and local people relevant to the topic of study and observe the local business in the context. Here we talk to the stake- holders and hear their thoughts.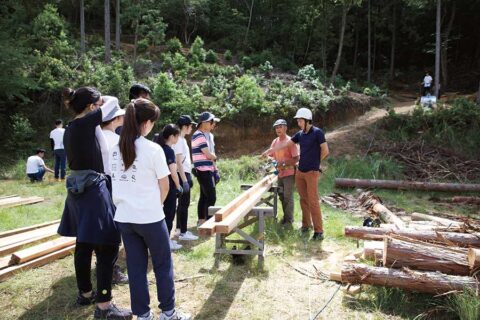 Hands-on workshop
While learning from the meisters, get hands-on experience of sustainable skills.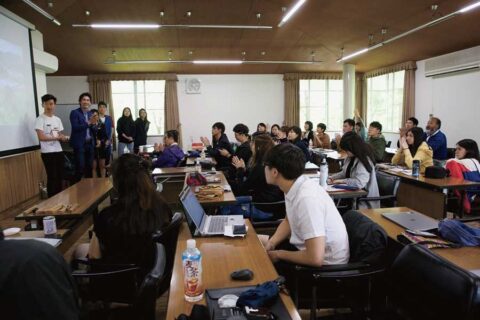 Present to local stakeholders
Bringing all the new knowledge and skills together to design a solution for issue of the chosen theme. Students will present their research, findings and solutions to the regional stakeholders, strengthening their connection with the area and its residents.