Travel where you get a taste of the local lifestyle
From sight seeing to life seeking
The community tourism which we offer isn't mere sight seeing, it's a chance to get a taste of country life. In Keihoku you'll find both long-term residents and, people from the outside who fell in love with the place and moved here. There is beauty in the way life here which people are happy to share with visitors. This is not a luxury to just be consumed, it is a gentle, simple luxury that warms the soul and forges bonds. Together you can harvest local vegetables, have locals share their bounty with you, learn how to identify edible plants, learn miso-making and other fermen- tation techniques. This is a journey in local wisdom.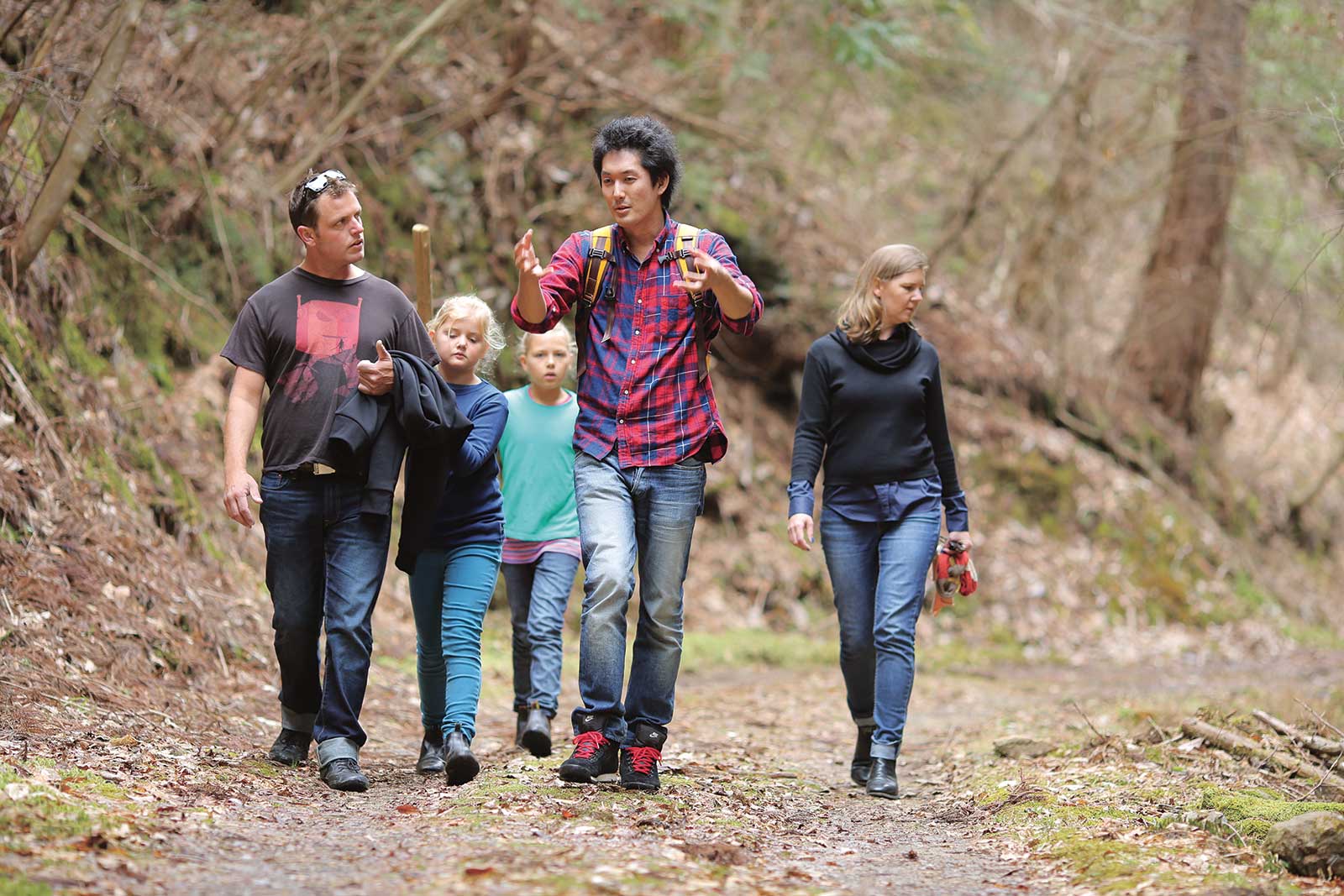 KEIHOKU COMMUNITY TOURISM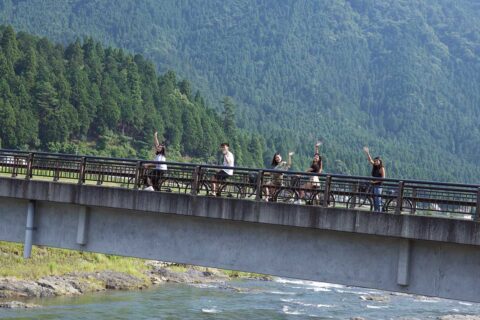 Keihoku Cycle Tour
What better than a leisurely cycle to really take in the beauty of Keihoku? Stamina is not an issue either as our electric bicycles make the hilly mountain roads a breeze.
Drop by peaceful temples where there isn't a tourist in sight, hike in the cedar covered north hills where you can get a glimpse of the lumberjacks at work as you climb until you reach a waterfall. Visit a local sake brewery where you can enjoy a drink while learning about local sake. All this at your pace. Finally for lunch how about Keihoku's hand-made soba or some wild meat like deer or boar?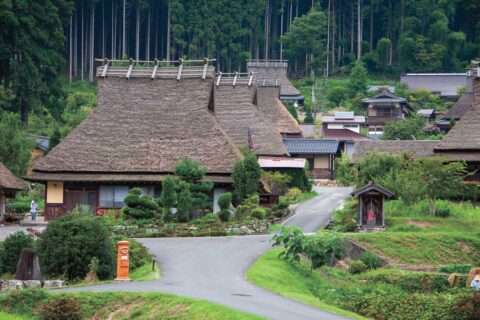 Keihoku & Miyama Charter Tour
On the charter tour, you will be taken around the rolling hills of Keihoku and Miyama in a private car. In Keihoku you can visit temples and the local waterfall before heading to see the thatched roofs in Miyama. You'll learn about life under these traditional roofs – the history and culture, and then on to visit an indigo dyeing expert to hear his story and stop for the local gelato somewhere along the way. This tour is ideal for days of less-than-ideal weather or when you want to see as much as possible in a short time.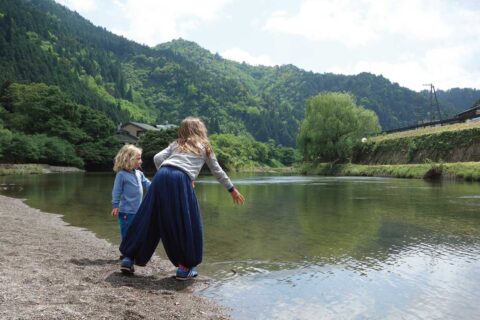 Special tailor-made tour
Imagine practicing yoga or having a massage under a kayabuki thatched roof, or having a temple to yourself for a meditation experience, harvesting vegetables and cooking with the chef, stopping by an artisan's workshop for a chat or maybe try making something yourself. We will design an experience to match your interests.
*An additional coordination fees may apply
Three houses, three homes for creativity
tehen
Imagined as a gateway to the artisan scene of Keihoku, tehen is a place that facilitates all kinds of creative endeavor. In the building itself, you can get a sense of the lives of the people who have come before, from the river side, the goémon bathtub, to the veranda. It's a place of crossover between the creatives of the past and the future.
roku
This country house is situated near a pristine stream. Recently renovated, it features loft on the upper floor and an airy tatami room. It's easy to feel at home immediately in this hidden retreat.
uma
Nestled quietly in the countryside is this recently restored old-fashioned farmhouse. It's spacious and yet cosy enough to accommodate several families, use as a share house or for housing interns.