Would you like to bring community tourism to your area?
Create new industries, connect up regions
In Keihoku we have developed a successful community tourism program including guide training and business support. We have packaged up all this knowledge and know how to share with other regional governments and corporations. We also travel to other rural areas all around Japan and abroad, investigate the situation on the ground and apply our experience to help reinvigorate the region.
The community tourism model is mainly aimed at drawing in overseas tourists. We help develop local industries alongside residents who want visitors to know the great things about the place they call home. In order to do that, we work with locals to rediscover the 'hidden gems' and in the process, the locals' love of their home region deepens. Lifetime residents and the newly-arrived younger generation work together to develop the local industry. This also gives the older genera- tion a chance to pass on the local way of life and traditions in turn encourages more people to settle down in the region long term.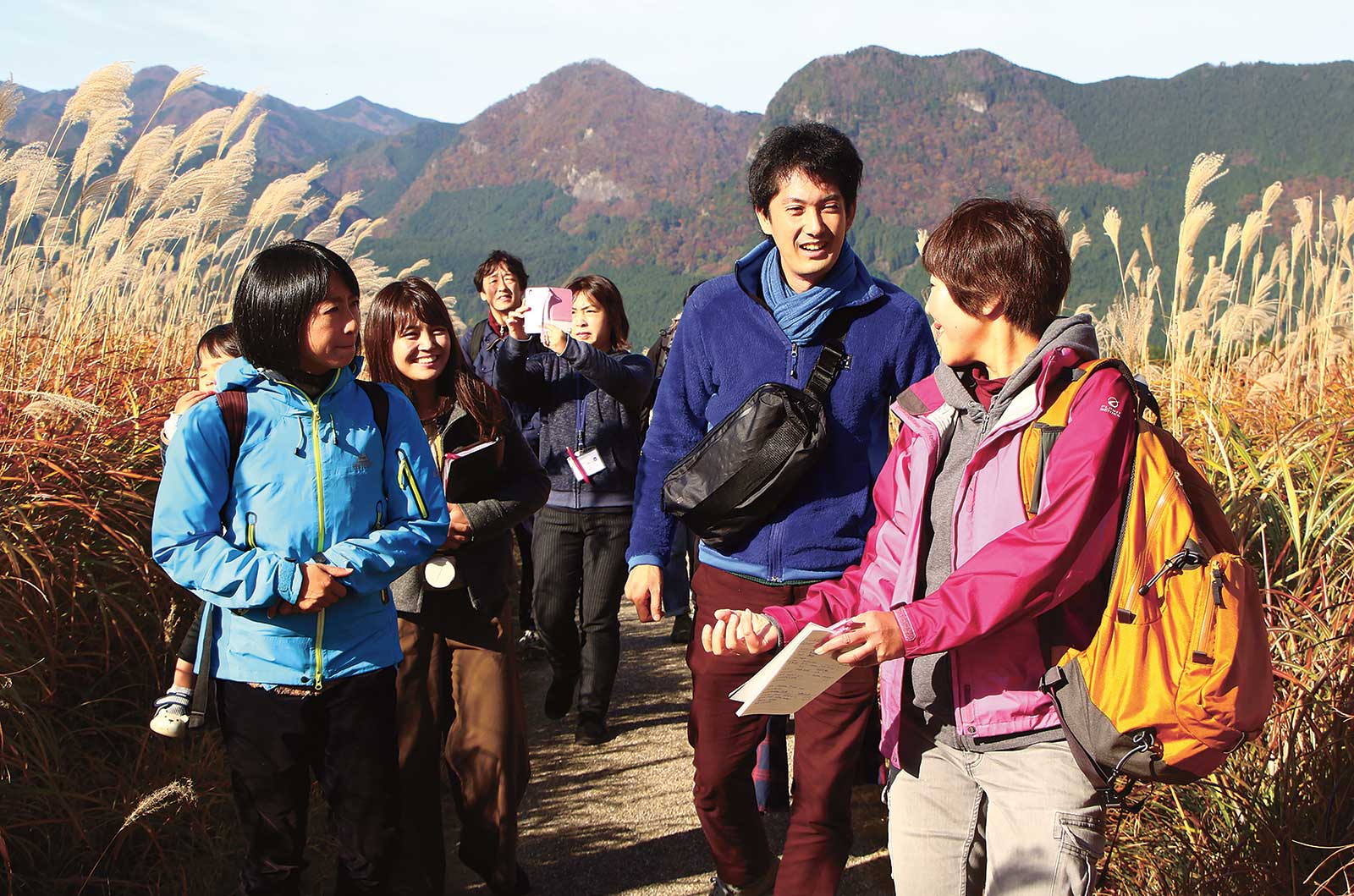 Develop community tourism with Roots
The local stars people, places and things
We workshop with the local stakeholders to discover the untapped potential in the region.
Creating the central 'ecosystem'
We create the tourism ecosystem while deciding who will be the tour operator and guides as well as the tour contents.
Tourism development and personnel training
We develop the specific tour itineraries while training the tour operators and guides.
Design the business platform and promotion
Time to share your region with the world. We help with branding, website design, promotional and marketing materials aimed at Asia, America & Europe.
We share our know-how, including regional design, tourism development and guide training, with regional governments and corporations.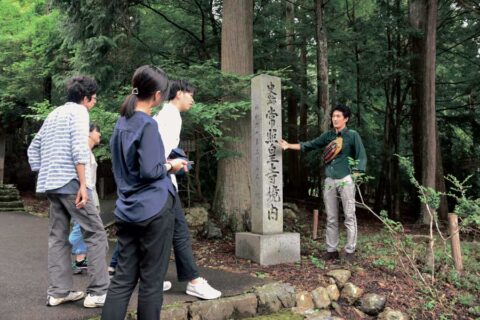 English guide training
On this hands-on developmental workshop you learn the skills to work as a local guide and how to deal with foreign tourists, followed by on-the-job training with a professional, certified guide. The lecturer has experience in projects overseas and presenting at international confer- ences, as well as has experience in interpreting and intercultural communication.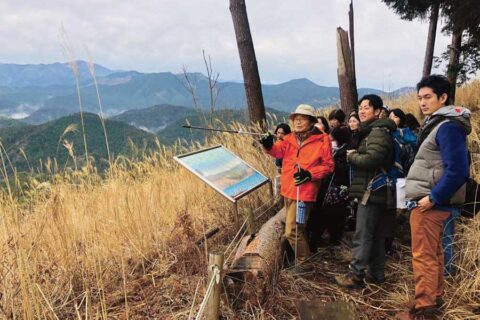 Nature guide training
On this course you learn how to make the most of the natural beauty in your region. How to design a tour program based around the seasons and the visitors' interests, as well as how to run outdoor activities and how to instruct visitors in those activities. Take lectures out in the field from our outdoor expert, who has years of experience as a nature guide in the Canadian Rockies.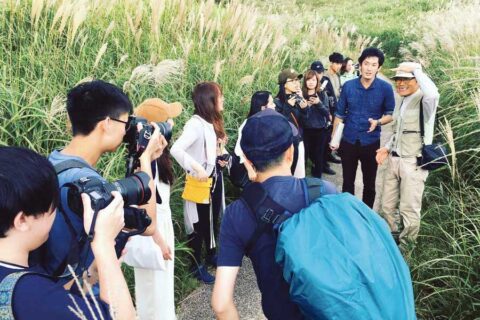 Educational tourism link-ups
Plan and implement educational programs for overseas students where they get to learn about the local culture, intercultural communi- cation. Students can experience the natural beauty of the region, the local culture, as well as learn about design and communication.